Ethiopian flavors in the steel city
Welcome to Tana, an authentic Ethiopian restaurant, sheltered and surrounded by the flourishing East Liberty business district of Pittsburgh, PA. We are proud to present to you an exquisite and authentic cuisine from one of the oldest countries in the world, Ethiopia, a country of three thousand years of history,  and thirteen months of sunshine.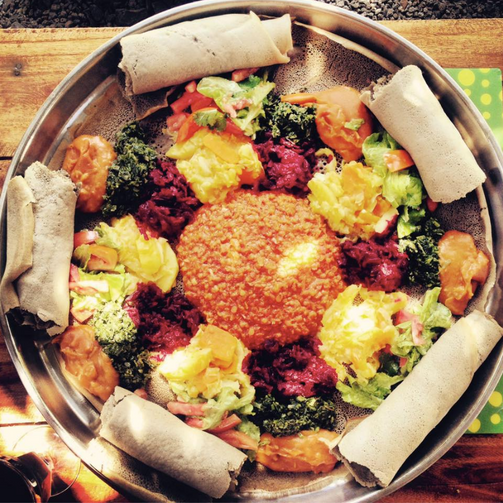 Appetizers

4

products

Beverages

7

products

Combination Samplers

2

products

Vegetarian Entrees

5

products

Meat Entrees

5

products

Vegetarian Side Dishes

5

products

Meat Side Dishes

4

products

Side Dishes

13

products
Featured product
Vegetarian Sampler
Regular price

Sale price

$15.00
Four sides from Misir Wot, Ye ater kik Alicia, Tikil gomen, Ye Abesha Gomen, Fossolia, or Shiro wot picked by the chef. If you have specific choices, leave us a note when you order and we will try our best to include your choices in the veggie sampler.
A variety of flavors
Tana Ethiopian cuisine offers a great variety of entrées featuring dishes made of beef, chicken, and lamb, as well as the vegetarian?s delights such as vegetables, split peas, lentils and salad. We use herbs and spices imported directly from Ethiopia in all of our dishes to provide you with a unique taste. Cooked to perfection to everyone?s taste and expectations, we guarantee that you will have an experience of a lifetime, savoring the Ethiopian delicacies at the same time. At Tana, we promise that you will eat to your heart's content. Dining takes place in a communal setting, where you will eat out of a common plate using your hands, and where no utensils are provided, except for the non-initiated and the non-adventurous upon request.